Management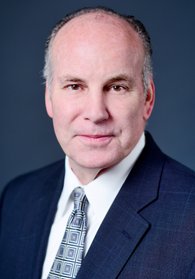 Robert L. Brown
President
     Robert Brown joined Mohawk in 1990 and soon after directed the bids and contracts department. He was elevated to executive vice president in January 2000.
Staff

Marketing and Customer Service
T.J. Brown has been part of Mohawk's staff since January 2000, when he served the company in a part-time fashion until 2002, when he became full-time. Mr. Brown produces many of Mohawk's marketing materials and most of the content on this site. A graduate of Indiana University (B.A. Journalism), He holds an MBA and a Masters of Science in Integrated Marketing Communications at Loyola University Chicago.
Customer Service Representative/Bidding
Tom Helin began at Mohawk in August 2014 and initially worked in the bidding department. He has a growing knowledge of parts, and enjoys building relationships with customers.
Quotes and Contracts
Steven Mikos' Mohawk career began in 2000, and his years of experience in the manufacturing industry helped him hit the ground running. Within months of his first day at Mohawk, his duties expanded from only working in customer service to assisting Bob Brown with bids and contracts.
Regional Sales Managers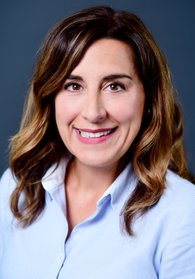 Western USA
Chelsea Campbell became Mohawk's Southwest Regional Sales Manager in January 2010. Chelsea worked in Finance and Accounting before beginning a six-year tenure as an Account Executive with The BusBank. Chelsea is based in San Antonio, Texas, and her territory encompasses California, Nevada, Arizona, Hawaii, Alaska, Washington, Oregon, Idaho, Utah, Montana, Wyoming, Colorado, New Mexico, Texas, Oklahoma and Western Kansas. She looks forward to visiting her customers regularly to show them how Mohawk can provide great value and, at the same time, exceed their expectations for quality and customer service.
Canada
Roger joined Mohawk in 2011, bringing a wealth of experience from working with a leading North American bus manufacturer since 2002. His prior roles and responsibilities spanned a wide spectrum: marketing, sales, contracts, and eventually, customer program management, where he led teams in Canada and the United States. Other industries Roger has served include agriculture, telecommunications, and mass marketing/printing. His territory encompasses all of Canada, ranging from the East to West coasts, as well as Canada's unique Northern communities. Roger, a native of Manitoba, is based out of the Winnipeg area.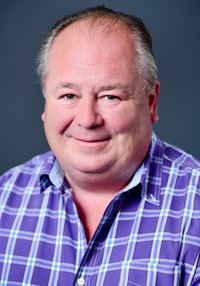 Southeast USA, Northern Plains and Chicago Transit Authority
Terry Muellner brought nearly 25 years of transit experience to Mohawk when he became Southeast Regional Sales Manager in November 2010. Terry spent much of the previous year working with MV Transportation as a Special Projects Manager for Maintenance. Prior to that, he enjoyed a distinguished 23-year career at the Chicago Transit Authority. At CTA, Muellner was a bus operator; mechanic; maintenance manager; assistant to the president; quality control technician; general manager of bus engineering, technical services and quality control; and finally, Chief Mechanical Officer. His territory includes all of Florida, Georgia, Alabama, Mississippi, Louisiana, Arkansas, Tennessee, South Carolina, North Carolina, Virginia and the District of Columbia, including the part of Maryland inside the Capitol Beltway. He also covers Iowa, Minnesota, Nebraska, South Dakota and North Dakota as well as the Chicago Transit Authority. He works out of Mohawk's headquarters in Niles.
 Engineering and Technical Support
Engineering Manager
Dave Lakickas joined Mohawk in May 2006 after five years as a senior mechanical engineer for Motorola's Automotive Group. There, he developed devices utilizing hands-free, GPS and and Bluetooth technologies for vehicle makers like Mercedes Benz and DaimlerChrysler. Prior to that, he worked for a division of Illinois Tool Works. A 1996 graduate of the University of Illinois-Chicago (B.S., Mechanical Engineering), Dave enjoys spending time with his family, walking his dogs, woodworking and jogging by the lake.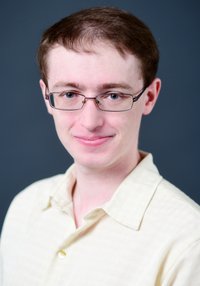 Staff Engineer
Vlad Miskevich joined Mohawk in June 2017 after graduating from the University of Illinois-Chicago with a B.S. in Mechanical Engineering.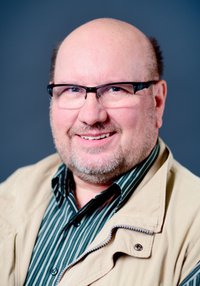 Andy Sitko (ext. 224)
Quality Assurance Manager
Andy Sitko became Mohawk's Quality Assurance Manager in 1997. Mr. Sitko is responsible for maintaining Mohawk's high standards for quality. He earned an engineering degree at Politechnika Krakowska in Krakow, Poland in 1981. For 13 years, he was an engineer in an airplane factory that produced the MiG 15, among other aircraft. Before coming to Mohawk, he worked for several years for an automotive parts company in Chicago.